THE MUSE – THE GODDESS OF FINE ARTS
M.u.s.e. was founded in 1996, originally under the name "Multimedia und Software Entwicklung", which means "multimedia and software development". For our international clients, it was renamed to muse | business solutions | design in 2000.
The name was also inspired by an interactive multimedia installation called "Der Musenkreis", in which the nine young and beautiful muses from the greek mythology had aged and merged into the 10th muse: Multimedia, muse of the binary age. Our models were ladies between the ages of 77 and 96 from a from retirement home in the city of Münster. Since then, we have grown into a company covering all possible design areas and worked internationally for many satisfied clients.
IDEA SCOUTING | TREND CONCEPTS | INTERCULTURAL DESIGN
Idea scouting was one of our first disciplines: discovering new markets and positioning new brands. We provide guidance and support for product launches, road shows and trade fair innovations in a clever, unusual way and develop exciting trend concepts. Long before the iPhone even existed, we were already developing animated IMODE websites for innovative corporate clients from Japan. Various companies took their first step into China or the MENA region with us. Fashion and retail companies as well as new telephone providers and banks entered new markets with us, where they are now established successfully.
INTEGRATED COMMUNICATION | CD | CI
We develop integrated strategies and help companies to stand out internationally and to be successful in highly competitive markets with original performances. We analyze your current company profile and develop sustainable improvement suggestions, also in collaboration with your own experts, if wanted. We don't shy away from difficult starting positions.
As early as 1997, we developed a bold redesign for the bank "Westfälische Hypothekenbank", and the bank "Sparkasse Münsterland- Ost" also took the courageous step with us into a completely new image – both internally and publicly – with which the entire Münsterland region was able to identify in the long term.
WEB DESIGN | ONLINE STORES | SAAS
We enthusiastically develop websites of any scale and innovative user interfaces, as we did with the GUI for the insurance 2020 or the automated house for the Boston Consulting Group, complex online stores with billing systems and real-time booking systems with Web 2.0 communities as SaaS (software as a service), or even network windmill parks all across Germany for a web-based evaluation. Intranet or Internet, SaaS, Web 2.0 or Web 3.0: we serve online portals of any kind, from the first idea until many years after the launch or even up to our own redesign. BIG DATA, responsive design, HTML5, but also advanced Flash upon request.
2D | 3D | VIDEO & FX | AUGMENTED REALITY (AR) | MIXED REALITY (MR)
Developing the future is what we are already doing today: augmented reality is no longer science fiction but a new layer on our present in a futuristic GUI. Virtual storefronts, restaurant finders or wine portals, architecture with linked history entries or technical explanations for remote maintenance or trainings: muse prepares everything conceptually, gives it a modern design and makes it visible on a second layer with a smartphone/ pad and an AR browser. While AR/ MR is still little known in Germany, it is becoming a new passion for us with an increasing number of new clients. We develop entertaining games, useful tools for everyday life and create new worlds with enthusiasm in which you can immerse yourself completely. 
RETAIL | HOTELS | OFFICES | EXHIBITION STAND CONSTRUCTION | INTERIOR DESIGN & SPATIAL SCENARIOS
Our range of services includes international and interdisciplinary design consulting / execution in the retail field / shopping malls, office buildings or interior design for private homes, hotel development, spatial scenarios, unique trade fair displays, shopfitting, as well as IPVs. It started in 1998 with receiving the architecture award of the bank "Westfälische Hypothekenbank AG". Muse then took the lead for the corporate design of the Münster Arkaden, provided the complete conception for the Dubai Design Center over a length of 4.6 km, worked on various hotel developments and staged and connected company buildings. As a sub, we also recently helped design the new HQ of Autodesk in Munich.
We create unique, highly innovative concepts with exciting architecture & design, intelligent lighting and unforgettable sound concepts.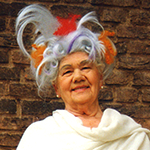 THALIA
THE FESTIVE, THE FLOURISHING. THE MUSE OF COMEDY
POLYHYMNIA
THE ONE OF MANY HYMNS. THE MUSE OF SACRED HYMN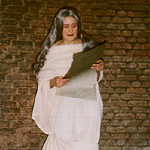 ERATO
THE LOVING, THE ONE WHO AWAKENS LONGING. THE MUSE OF LOVE POETRY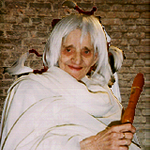 EUTERPE
THE GIVER OF DELIGHT. THE MUSE OF LYRIC POETRY AND FLUTE PLAYING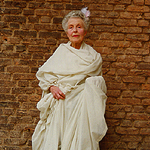 KALLIOPE
THE ONE WITH THE BEAUTIFUL VOICE. THE MUSE OF EPIC POETRY, RHETORIC, PHILOSOPHY AND SCIENCE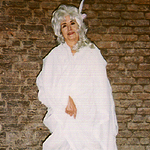 TERPSICHORE
THE ONE DANCING IN DELIGHT. THE MUSE OF DANCE AND CHORUS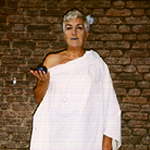 URANIA
THE HEAVENLY. THE MUSE OF ASTRONOMY
MELPOMENE
THE SINGING ONE. THE MUSE OF TRAGEDY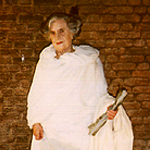 CLIO
THE PRAISING ONE. THE MUSE OF HISTORIOGRAPHY
WISDOM // PRUDENCE

We are not a run-off-the-mill agency but use the four cardinal virtues (of Plato, Aristotle, Confucius or Kant) as guides, to which all others are subordinated, and reinterpret them in a modern way! Wisdom or prudence (sophia, prudentia): You could say that the head is round so that thoughts can change their direction! We are always looking for the best idea and the most exciting solution for your task. Entertaining, remarkable and different.

BRAVERY // GUTS

We have the guts to develop new designs and concepts. From time to time, part of our job is also to convince our clients and to deliver a really good product with few compromises. We enjoy working with you personally, but we can also work with you online from afar. That's why our references are so varied, and our clients are located all around the globe.

PRUDENCE // FAIRNESS

Innovation is a planned, controlled change by applying new ideas and techniques. And that is exactly what we implement, while we also understand that you are in a hurry. We work fast, very reliably and deliver the desired product to the agreed deadline – always. We also deliver short-term projects without long lead times and modifications to the complete satisfaction of our clients. We are happy to work on larger projects in interdisciplinary teams or to collaborate with other agencies or in-house marketing teams, and thus strengthen your creative manpower to reach the desired goal faster.

FRUGALNESS // MODERATION

The virtue of self-control and wise moderation. And that is what we adhere to. We always try to give our best for your budget and make our customers happy and satisfied. No inflated prices – in an open price negotiation with you, we are always able to derive a realistic estimate of the result to be delivered. While we naturally can't perform magic, we can deliver great results even for smaller budgets. And for larger budgets, something exceptional and unique. But we are never "expensive". The more precisely you define the requirements, the more precisely we can make you an offer, even from afar. DON'T HESITATE TO ASK US!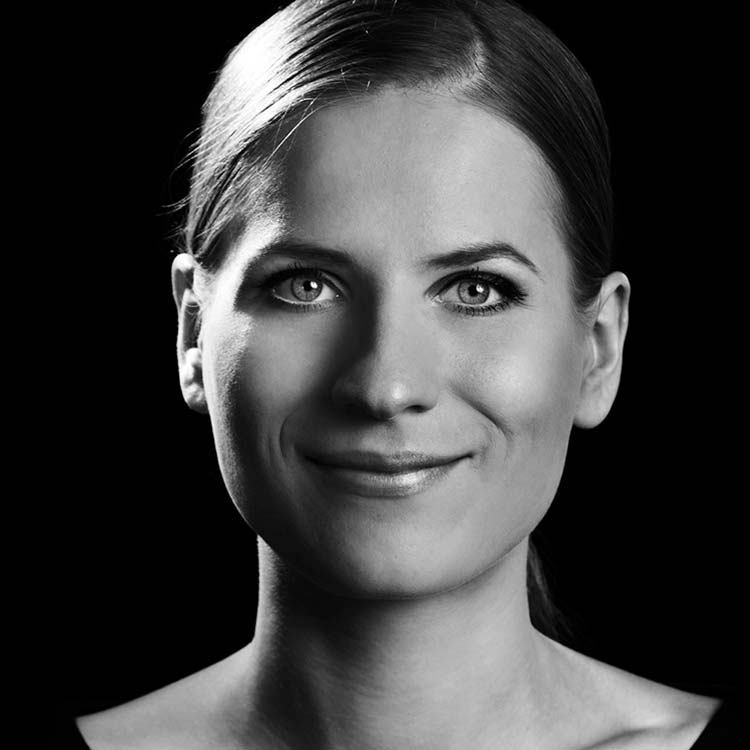 SABINE SCHWEIZER
Key Account Manager
Gives everything to ensure that our clients are satisfied.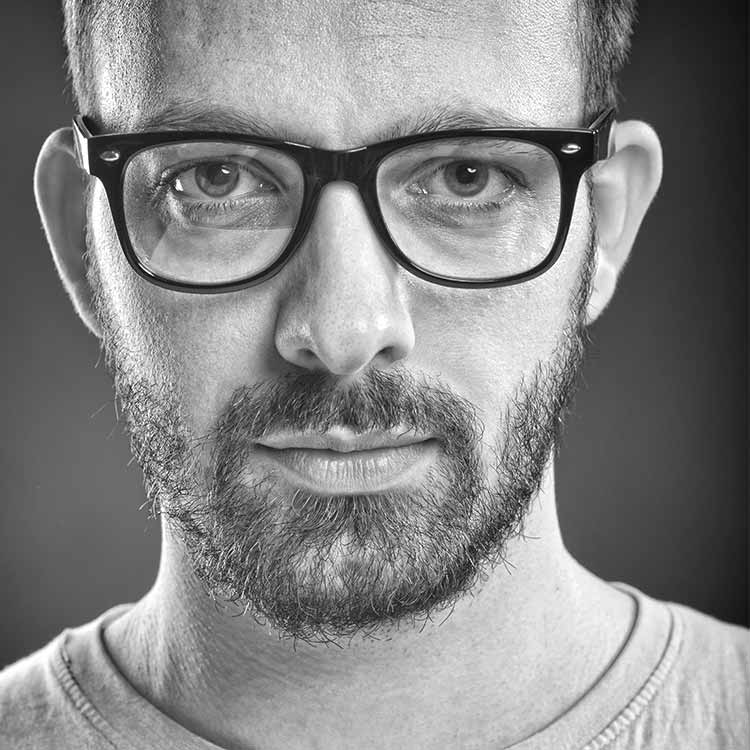 ALEXANDER BERLER
Architect
From point to line to surface. Architecture and design in their pure form
STEPHAN MEISSNER
Senior Developer
Code. Code. Code. And then there's also the: code!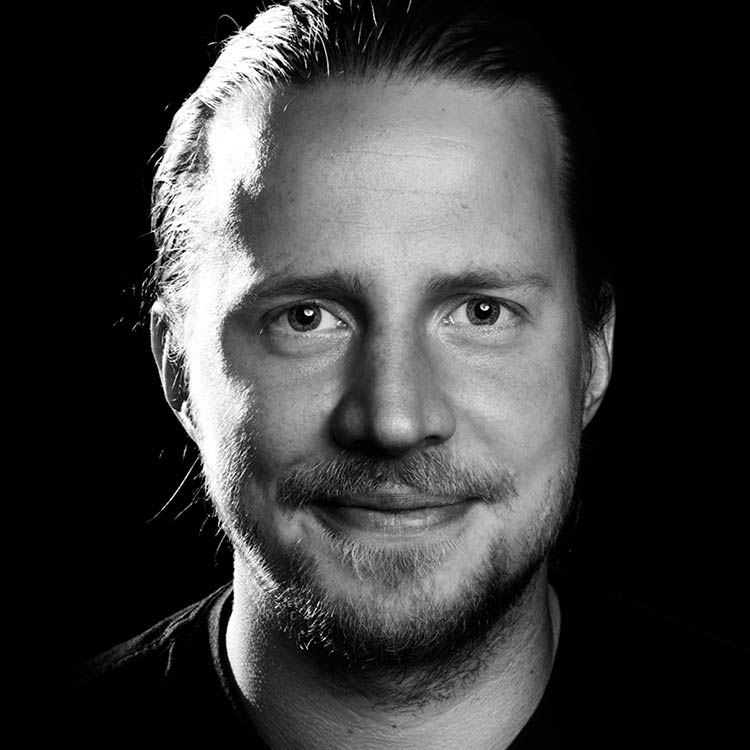 STEFAN PERLITZ
Architect & 3D Artist
3D animation, exhibition stand construction, technical supervision und architecture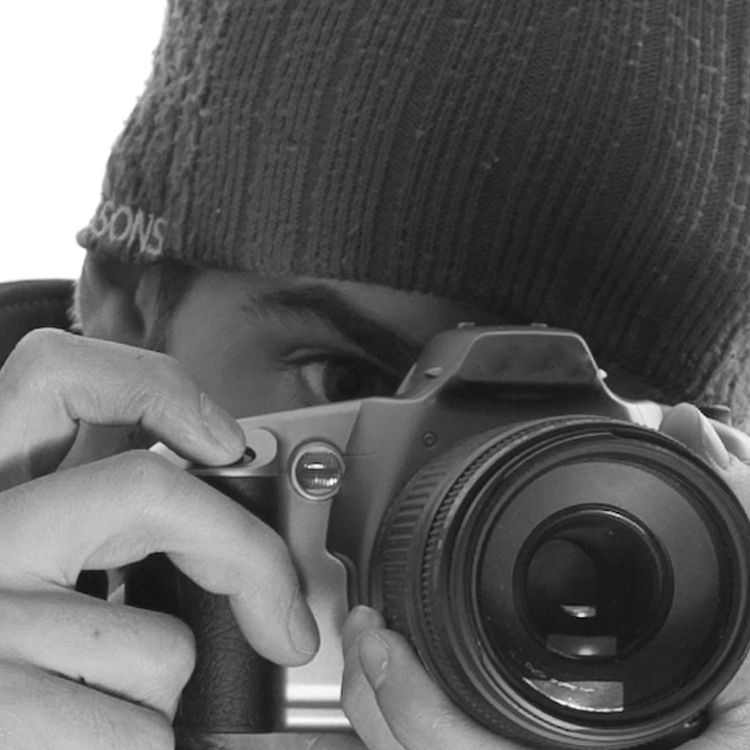 WE ARE YOU DIRECT CONTACTS – CONTACT US!